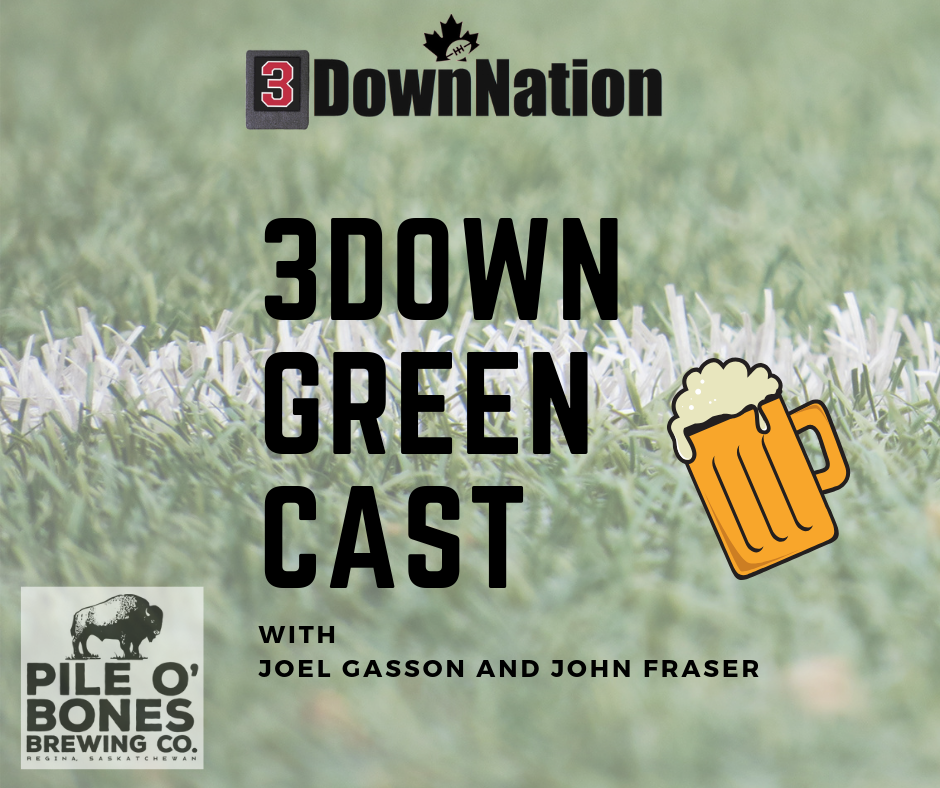 Did we miss anything? 
Joel Gasson and John Fraser are back for another week to break down what was a rather eventful week in Riderville. From Chris Jones' departure, Rod Pedersen moving on, Jeremy O'Day being promoted and the search of a head coach. A few things have happened. 
Thanks to the show's title sponsor Pile O' Bones Brewing for their support. You can subscribe to the Green Cast on iTunes and Google Play.